A Neighborhood Bistrō
Tucked away in south Minneapolis Kingfield neighborhood, we're helmed by award-winning chef Jorge Guzmán and cocktail aficionado Travis Serbus. Petite Leon at its heart is a neighborhood restaurant. We've always liked visiting those restaurants. Where when you walk in you immediately feel at home. It's the kind of spot we knew we wanted to build ourselves. Everything from the food to the cocktails to the wine list has a story. Everything is made with sustainable, amazing local ingredients, layers of flavor, love and a touch of nostalgia.
Petite León is a partnership with Jorge, Travis and Benjamin Rients. Our name is an homage to sons. Guzmán's small son Everest was born under the Leo sign, and Rients son named Leo. Stop in for a quick bite a drink or stay longer and mingle with friends or family over dinner and wine. Our hope is that we bring you joy over simply eating good food, drinking great wines and sipping tasty cocktails. And that when you think about us a smile crosses your lips and your memories are fond.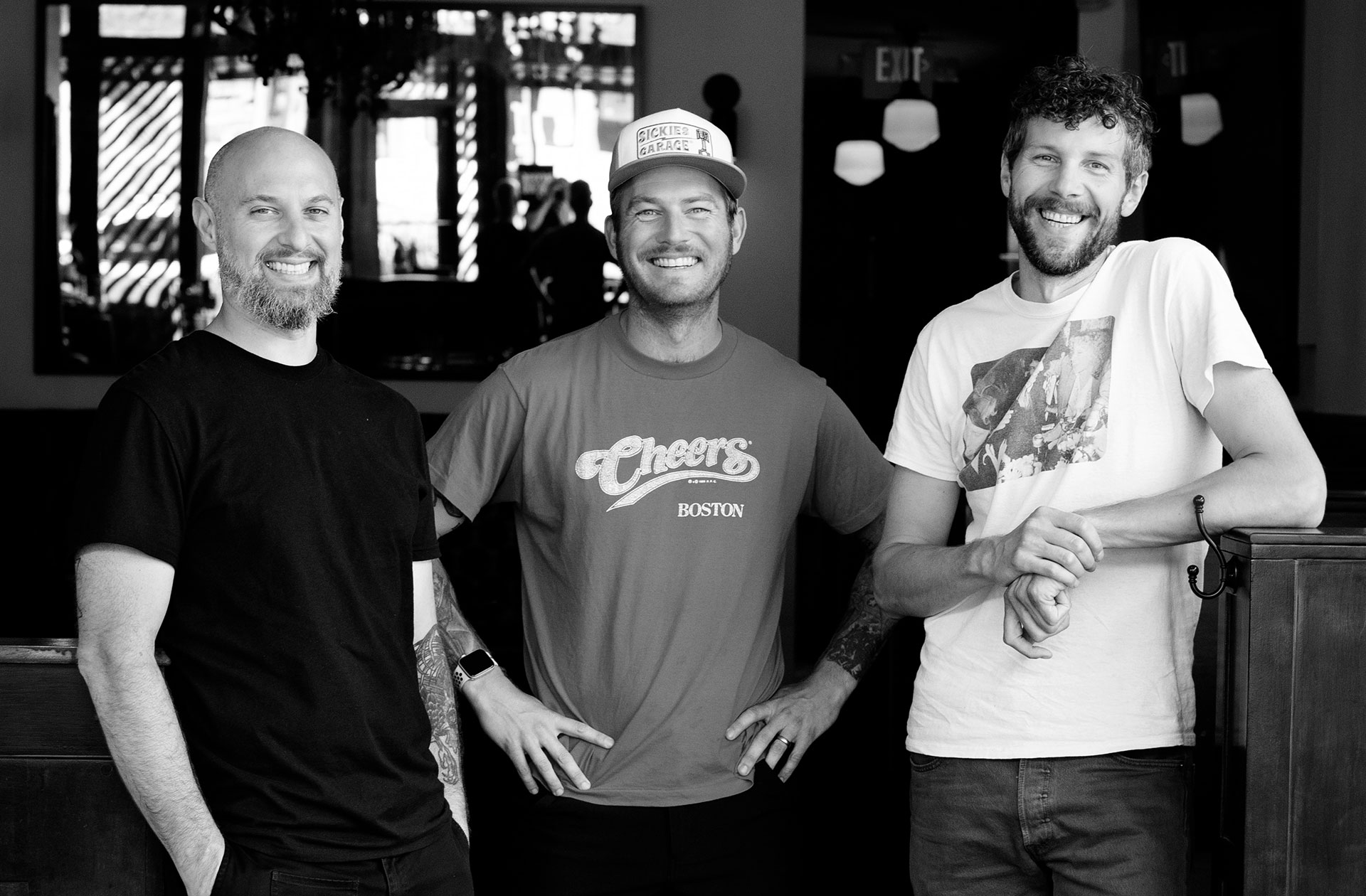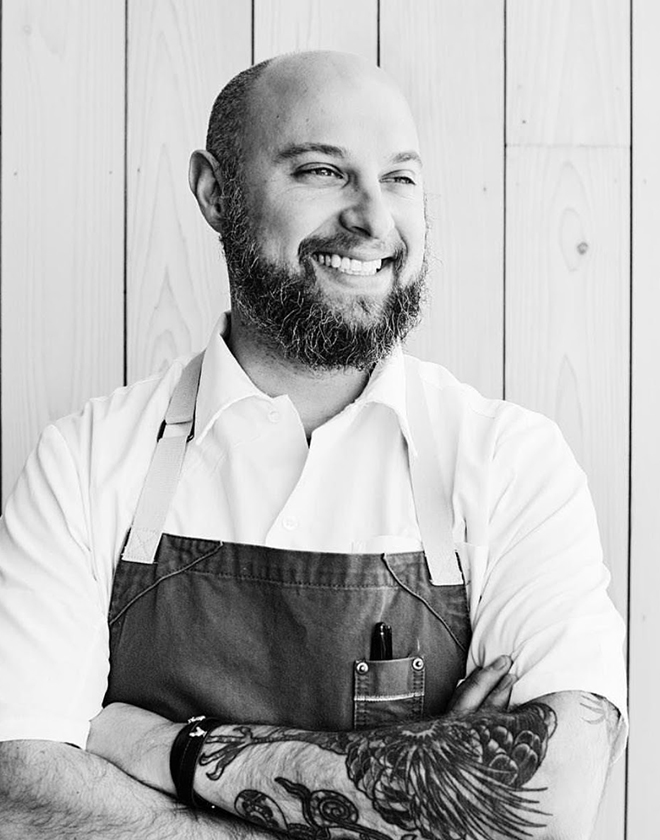 @jorgeguzman1
Jorge Guzmán
Executive Chef/Owner | Hometown: Merida, Yucatán
Yucatán raised, Mexican born chef Jorge Guzmáns fondest memories have always revolved around food, family and always together. Nothing gives Jorge greater joy than watching a table full of people laughing and carrying on over a great meal. Jorges dedication to his craft has awarded him national recognition, awards and accolades. If you ask him what his favorite meal is get ready for a 45 minute conversation on the cuisine of the Yucatán.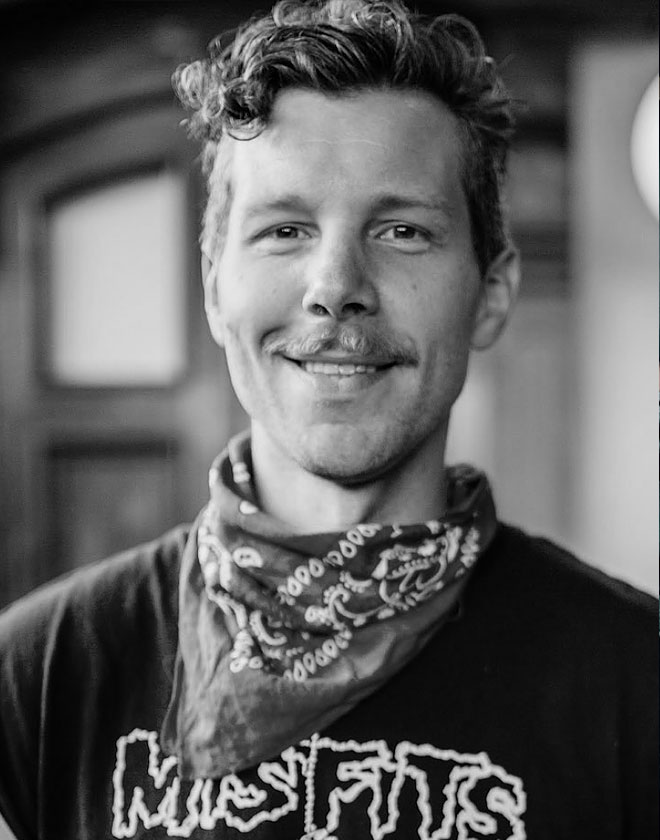 @travis.serbus
Travis Serbus
Bar Manager/Owner | Hometown: Olivia, MN
Travis grew up surrounded by nature and farms, from working in fields to spending time tending his family's giant garden. Don't let this fool you though, he's a city boy at heart. He's an avid bass and drums aficionado having played in several bands in the Twin Cities. He's also been an integral part in some of the city's best bars. He not only views music as art but also hospitality. His favorite dish to eat is a warm and comforting bowl of pho, he likes his with extra jalapeños.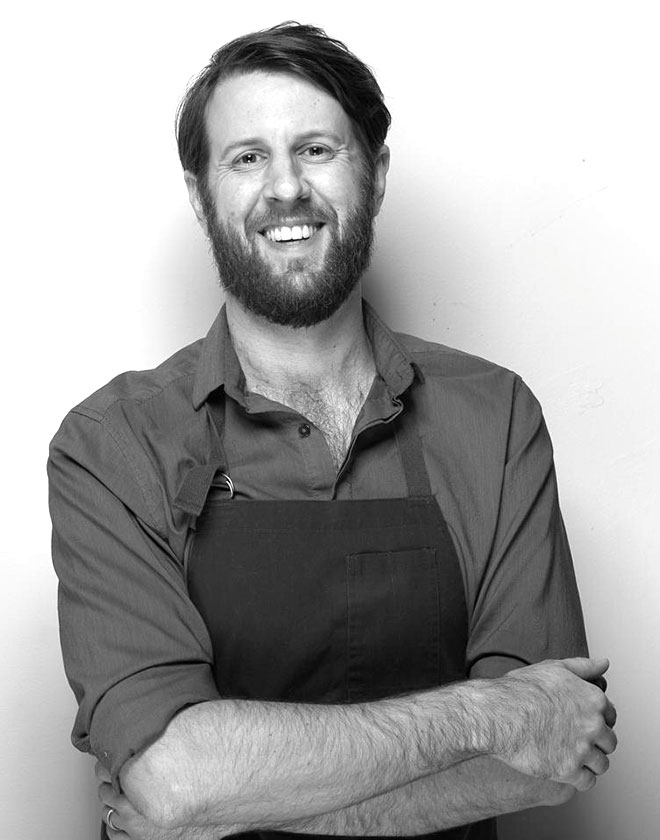 @lemonybeans
Rhett Roberts
Chef de Cuisine | Hometown: Minneapolis, MN
After leaving a career in visual arts, Rhett traveled to Northern Italy and landed at a slow food farm-to-table restaurant learning everything from pasta making and salumi to tending animals, orchards, and bees. Rhetts creativity and unabashed sense of self brings an amazing dynamic to Petite Leons kitchen. His favorite dish to eat at any time of day or night is eggs benedict.