Friends with Benefits
A Dinner Series
A lively and entertaining dining experience by Chef Jorge Guzman of Petite León, welcoming and collaborating with some of our amazing friends who also happen to be chefs. We're hoping to shed light on culture and race by celebrating and promoting the diversity in food and friendships it creates. A portion of the proceeds from each dinner will go to help benefit a charity of the chef's choice. We can't wait to welcome you to "Friends with Benefits".
Salut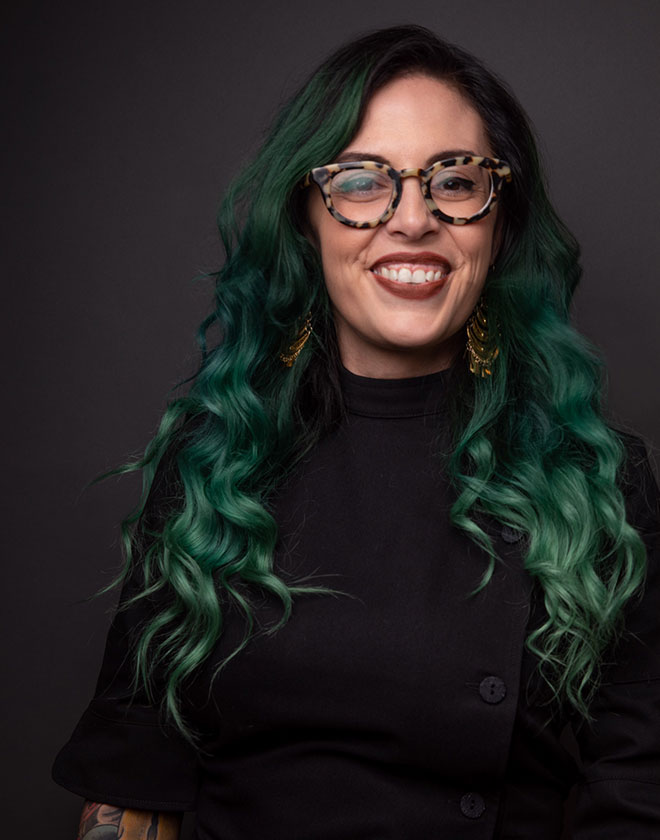 July 24th | $150 per ticket
Claudette Zepeda
San Diego, CA
Chef Zepeda is an award-winning, San Diego based chef and culinary entrepreneur best known for her fearless style and bold approach to regional Mexican cuisine. Zepeda draws upon her 20+ years of experience and extensive travels around the world and Mexico to bring a tremendously unique and charismatic approach to food and culture. Chef Claudette has been a JBF semi-finalist, featured on both Mexico and US Top Chef, Iron Chef Mexico and Netflix's edition of Iron Chef: Quest for an Iron Legend. In her "spare time" she has also founded Viva La Vida which helps Mexican women support their families without sacrificing their safety. And has plans this year to establish a fund to help Hispanic women break from generational poverty in the United States. When Chef Claudette is not glob trotting you can find her helming her kitchen at Vaga Restaurant & Bar in Encinitas California. Vaga is a love letter to her hometown drawing ingredients and inspiration from both near and far, a cross cultural experience that is deeply rooted in the history of food and travel.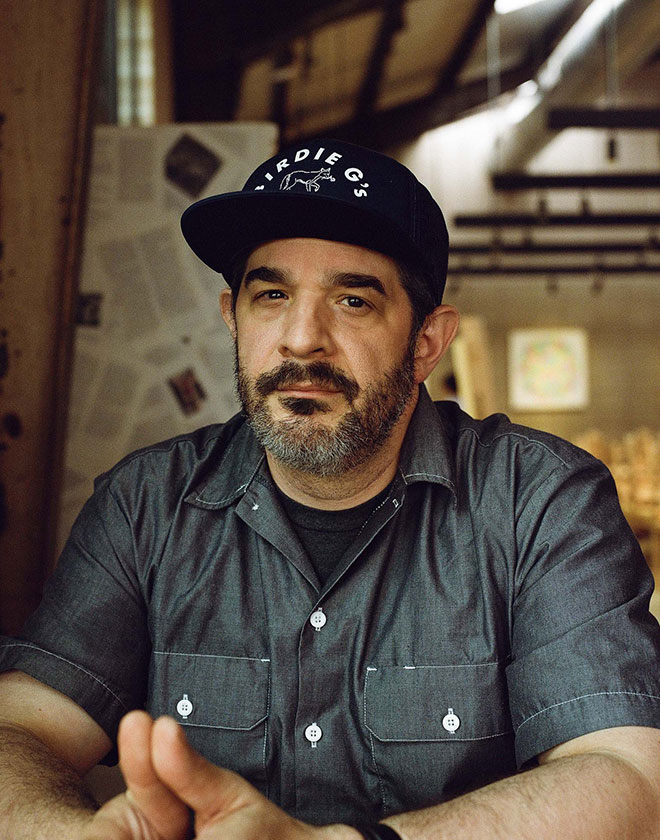 October 23rd | $150 per ticket
Jeremy Fox
Santa Monica, CA
Seven-time James Beard Finalist, Food & Wine "Best New Chef", Michelin starred, cookbook author... the list continues. To say Chef Fox is a culinary giant would be an understatement.
Before joining Rustic Canyon, Chef Fox was the CDC at Ubuntu in Napa Valley from 2007 to 2010 where he earned the restaurant a Michelin Star. He was the CDC at the lauded Manresa in Los Gatos under mentor David Kinch from 2003 to 2007. He has also worked in Europe at several properties: De Snippe in Bruges, Belgium, as well as in London at St. John and Michelin 3-starred Gordon Ramsey.
Focusing on hyper-seasonality and simplicity at Rustic Canyon while exploring his Eastern European roots and childhood memories at Birdie G's it is no surprise that chef Fox has created two of the countries most celebrated restaurants. His role as a chef has evolved into mentoring culinary talent and fostering skills in and out of the kitchen. He is a champion of mental awareness in an industry that's long ignored it. And an advocate for local food with his reverence for local farmers, fishers, ranchers and other plant friendly purveyors that align with his teams values.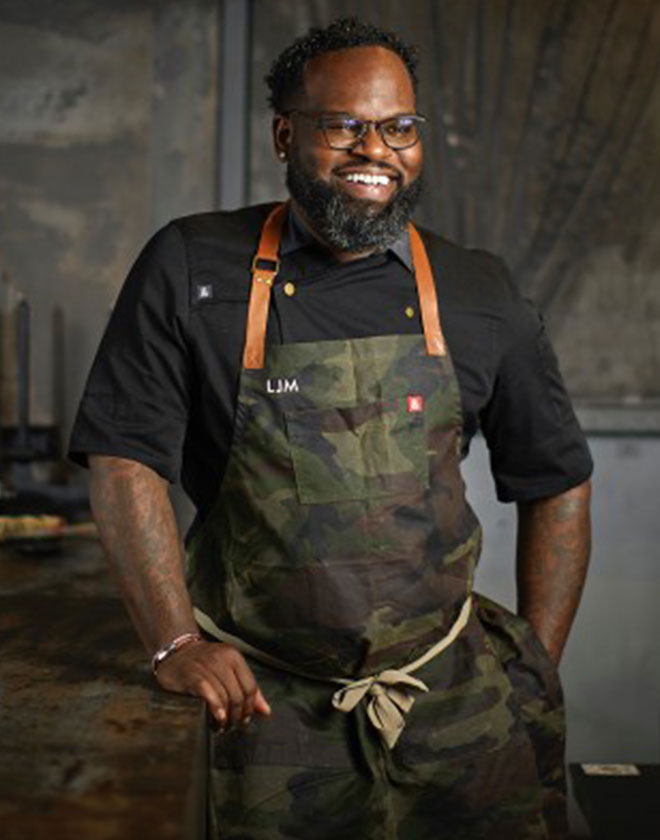 December 11th | $150 per ticket
Lamar Moore
Chicago, IL
Chef Moore hails from the southside of Chicago but his heart and soul reside in the foods from his grandmother's kitchen, who hailed from Mississippi. She passed on a great appreciation of Southern food and culture to her grandson.
After graduating from culinary school Chef Moore spent 7 years in California honing his craft. He returned to Chicago to take a position with the Chicago Bears organization. Moore has had the privilege of cooking for multiple Super Bowls, NBA Finals and even Barack and Michelle Obama on multiple occasions.
Moore has appeared on many culinary competitions shows like Bravo TV's "Welcome to Waverly" the Food Network's "Chopped", "Beat Bobby Flay and "Vegas Chef Prizefight" where he earned and won the head Chef position of an all new $10 million dollar Steakhouse. Moore has once again returned to his hometown of Chicago where he is focused on bringing his American Southern roots and influence as Executive Chef to Bronzeville Winery. Moore believes food is an opportunity to step back from the world and connect with people on a deeper level. He is a strong advocate for youth within the culinary industry and gives much of his time as a mentor at "Pro Start" where he shares his culinary experience with local Chicago Public Schools and students.
Reserve now